What Factors Most Affect Our Home and Family Life
Home and Family Life are Subject to Many Forces
Home and family life and world events!  Does the cost of labor in China affect your family life?  The training and pay of an information technology professional in India?  Do the economic and political activities of these two countries, as well as those of all other countries in the world, affect your family life?  Name just about any activity in the global economy in which the United States of America participates and I believe the answer is "yes" to the above questions.  We no longer, if we ever did, exist in isolation.  Then, how do our families deal with the complicated forces and effects on our family life?  Perhaps we can gain a little insight by looking at the family unit structure.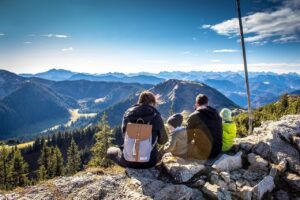 The Organized Family
The family unit has been examined by many and varied experts.  While I make no pretense of being an expert in any subject, I would like to examine the family in an environment in which I have some familiarity through a long work history and also from some formal study of that environment – the structured organization.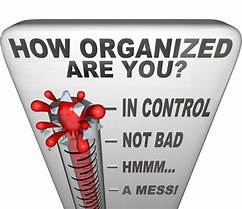 The Family as an Organization
The premise is made (Robbins, 1974, 3) that:
Those who have the responsibility for deciding the direction an organization will take and who hold the authority to move it toward its goals are the single most important factor in determining an organization's success or failure.  Whether in business, education, government, medicine, or religion, the quality of an organization's administrators will determine its success.  Successful administrators will anticipate change, vigorously exploit opportunities, correct poor performance, and lead the organization toward its objectives.
What Does an Organization Administrator Do?
Mr. Robbins (4) further states that: "Three distinct criteria define the role of an administrator in an organization.  The first is the creation of and adherence to a set of goals."  The second is that "there must be limited resources."  "The need for two or more people is the third and last prerequisite for administration."
Mr. Robbins (4), in summary, states that "administrators work through people and allocate scarce resources to achieve goals.  Should any one of these criteria be missing, there is no need for administration.  From a different perspective, we can define administration in functional terms: It is planning, organizing, leading, and evaluating the performance of others toward specific ends."
Does the Organization Model Describe a Family Unit?
Although Mr. Robbins does not specifically address the family unit, the factors described do fit the family model to a great extent.  The failure to adequately perform the described functions in the family leads society to much of the misdirection and conflict we observe around us.  Conflict resolution is a major task for the administrator (or family head), and Mr. Robbins believes that conflict resolution is the key to successful administration.
How Does Knowledge Affect Organizations and Families?
Knowledge/information is power!  This statement is often made, and its use and abuse in organizations is a source of much, if not most, organizational conflict.  And those who operate/control organizational nodes (supervisors/managers) can make or break a subordinate's or other manager's career through control of information flow, interpretation of information, assignments, information filtering, and information use.  This process I have observed and experienced, firsthand, in many different situations.  By operating at the node, information flow and access is through them in the formal organization.  Through control of information flow, interpretation, and filtering, managers control/impact the performance of the subordinate or other manager by depriving them of or ensuring them of adequate information to perform their function.  In this way they can enhance or detract from their performance.  Through assignments and use of the information they determine who gets credit and advancement.  For the unscrupulous manager, this is a very powerful weapon.  Defense against this type of abuse is very difficult.  The victim has to rely largely on the informal organization for support.  Secrets and lack of information about what is going on in the family unit are also very stressful.  It can be very divisive.  One author (Baron 1986, 353) states that "…. reactions to the use of power can be deadly to both satisfaction and productivity.  Thus, it is important that they be avoided."
Does Transfer of Knowledge Transfer Power?
Management, as a function and benefit of their occupancy of nodes in the communications channels, "feeds" upon the capabilities and knowledge of all those who are subject to their influence, both within and outside their own organization.  This allows them immense leverage of their own capabilities and knowledge, and selective sharing of this information and influence is a powerful force and weapon.
In some organizations, the lack of sharing of information becomes a characteristic of the organizational culture.  Apparently, sharing of information is perceived to be detrimental to the stature and/or position and advancement of the individual.  If the information is shared, they are no longer perceived as the "expert."  This attitude is very destructive to the health and performance of the organization.  This characteristic seems to be more prevalent in organizations populated by "professionals" than in those not claiming to be professionals.  I have experienced this type environment for several years and have heard many comments and discussions on its consequences.  Management skillfully ignores attempts to correct the practice.  The family suffers from many of the above organization deficiencies and failures.
What Does the Holy Bible Say About Family Life5
24Therefore shall a man leave his father and his mother, and shall cleave unto his wife: and they shall be one flesh.  Genesis 2:24, KJV
17Thou shalt not hate thy brother in thine heart: thou shalt in any wise rebuke thy neighbour, and not suffer sin upon him.  18Thou shalt not avenge, nor bear any grudge against the children of thy people, but thou shalt love thy neighbour as thyself: I am the LORD.  Leviticus 19:17-18, KJV

5And thou shalt love the LORD thy God with all thine heart, and with all thy soul, and with all thy might.  6And these words, which I command thee this day, shall be in thine heart: 7And thou shalt teach them diligently unto thy children, and shalt talk of them when thou sittest in thine house, and when thou walkest by the way, and when thou liest down, and when thou riseth up.  8And thou shalt bind them for a sign upon thine hand, and they shall be as frontlets between thine eyes.  9And thou shalt write them upon the posts of thy house, and on thy gates.  Deuteronomy 6:5-9, KJV
Psalms 1:1-6 – Blessed [is] the man that walketh not in the counsel of the ungodly, nor standeth in the way of sinners, nor sitteth in the seat of the scornful.   (Read More…)
Psalms 133:1 – (A Song of degrees of David.) Behold, how good and how pleasant [it is] for brethren to dwell together in unity!
Psalms 145:18 – The LORD [is] nigh unto all them that call upon him, to all that call upon him in truth.
Proverbs 3:5 – Trust in the LORD with all thine heart; and lean not unto thine own understanding.
Proverbs 22:6 – Train up a child in the way he should go: and when he is old, he will not depart from it.
Luke 16:18 – Whosoever putteth away his wife, and marrieth another, committeth adultery: and whosoever marrieth her that is put away from [her] husband committeth adultery.
Acts 2:39 – For the promise is unto you, and to your children, and to all that are afar off, [even] as many as the Lord our God shall call.
1 Corinthians 13:1-13 – Though I speak with the tongues of men and of angels, and have not charity, I am become [as] sounding brass, or a tinkling cymbal.   (Read More…)
Ephesians 3:14-15 – For this cause I bow my knees unto the Father of our Lord Jesus Christ,   (Read More…)
Ephesians 5:21 – Submitting yourselves one to another in the fear of God.
Ephesians 6:1-4 – Children, obey your parents in the Lord: for this is right.   (Read More…)
Ephesians 6:4 – And, ye fathers, provoke not your children to wrath: but bring them up in the nurture and admonition of the Lord.
1 Timothy 3:4 – One that ruleth well his own house, having his children in subjection with all gravity;
1 Timothy 5:8 – But if any provide not for his own, and specially for those of his own house, he hath denied the faith, and is worse than an infidel.
1 John 4:7 – Beloved, let us love one another: for love is of God; and every one that loveth is born of God, and knoweth God.
Robbins, Stephen P., Managing Organizational Conflict, a Nontraditional Approach, Prentice-Hall, Inc., 1974.  156 pp.
Baron, Robert A. and Jerald Greenberg, Behavior in Organizations, Understanding and Managing the Human Side of Work, Second Edition. Allyn and Bacon, Inc., 1986.  514 pp.